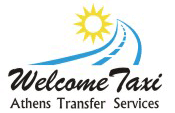 Private Transfers & Tours

BOOK TRANSFER
BOOK TRANSFER
Corinth and Corinth Canal half day private tour
Visit the ancient Corinth with its famous Corinth canal, the temple of Apollo, Kechreai and the underwater bridge. Ideal choice for cruise travellers.
Duration: 4 hours
Highlights: The Corinth Canal, Ancient Corinth, the Temple of Apollo, Isthmia (the underwater bridge), Acrocorinth.
Description: We pick you up from your hotel, your preferred meeting place within Athens city, or your cruise terminal port. Our tour starts to the countryside of Greece to visit the Corinth canal and the ancient Corinth, who is known for its sculpture and its wealth, many ancient findings and the Apollo's temple. At the end of the tour your private driver will drive you back to our meeting place, your hotel, your cruise terminal port or anywhere else you may prefer on the return route.
You can this tour
BOOK NOW
Corinth and Corinth Canal half day private tour
Persons: 1-4
Price: 200€
Extra persons: 20€ per person
After the online payment, you must press the button "Return to WelcomeTaxi to Complete your Reservation" and you will receive two emails 1) confirmation and 2) receipt of payment.
We ensure confidential handling of all your personal data we received.
Terms of Service:
All prices are in euros and include up to 4 persons. Please provide the full name of every extra person.
Online bookings require half of the total price + 2 euros online fee.
The prices do not include entrance fees/tickets to museums and archaeological sites nor any food or drinks or personal expenses.
Cancellation policy: For Cancellation more than 3 days before the transfer/tour, the deposit is refundable. For Late Cancellation/Non Show, the deposit is non refundable.